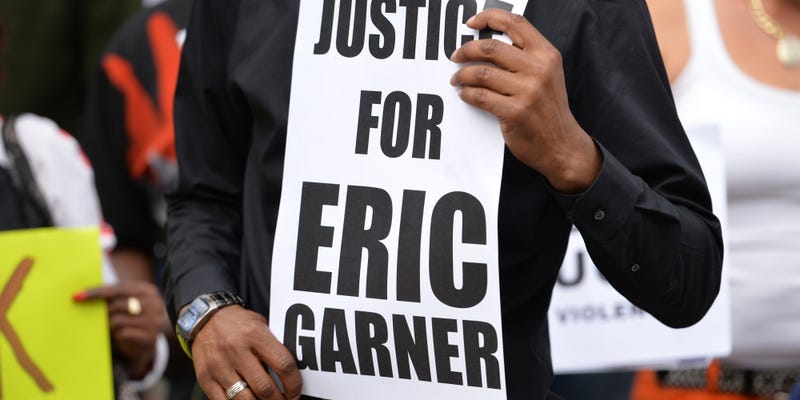 Andrew Cuomo met with the husband of international pop sensation and Queen of All That Surrounds Us, Beyoncé, today to discuss his hoped-for "soup to nuts" review of the criminal justice system. The meeting was described by a Cuomo spokesperson as "productive."
"Governor Cuomo and Shawn "JAY Z" Carter had a productive conversation about doing a top to bottom review of the Criminal Justice system and how we can all work together to pass a reform package that ensures equality in the eyes of the law," said Cuomo spokeswoman Melissa DeRosa.
Cuomo has said that he wants the legislature to look at reforming the rules around grand juries, better training for police officers and the possibility of a special prosecutor for cases involving cops killing unarmed civilians.
The Republicans in the state senate have already said that the special prosecutor is a non-starter and even the other proposed reforms are not a sure thing.
Meanwhile, hip-hop impresario and fellow Queens guy, Russell Simmons says that Cuomo promised him that he would indeed use an executive order to create a special prosecutor to investigate and prosecute cases of police killings. Simmons says he spoke to the governor earlier today.
Hip hop impresario Russell Simmons said Wednesday that Gov. Cuomo promised to sign an executive order to require special prosecutors handle future cases of police brutality.

Simmons during a City Hall protest Wednesday over the Eric Garner case said Cuomo made the promise during a conversation earlier in the day. Simmons said he also spoke to de Blasio Wednesday, as well.

"I'm very excited about what the governor said," Simmons said. "I'm going to hold him to it. I have a lot of faith in him. If he said he's going to issue an executive order, we can certainly count on it, but we'll make sure it happens."

A Cuomo spokesman had no immediate comment.
This is significant, if true. Attorney General Eric Schneiderman has already asked the governor to issue an executive order to allow him to handle police violence cases. The senate Democrats have also introduced a bill that would establish a special prosecutor to handle these cases within the attorney general's office, a bill that is almost certainly doomed because the Republicans would never pass it and the governor would almost certainly never sign it, there is the possibility that Cuomo could issue an executive order to appoint a special prosecutor that wouldn't put any feathers in Eric Schneiderman's cap.
Regardless of whether Cuomo actually made this promise or if was genuine when he said it, it was smart of Simmons to say publicly that the promise was made.
Will it actually happen? Maybe. Depends on how painful it becomes for Cuomo to not pull the trigger and do the right thing.
Follow The Albany Project on Twitter and Facebook.
(image via HuffPo)