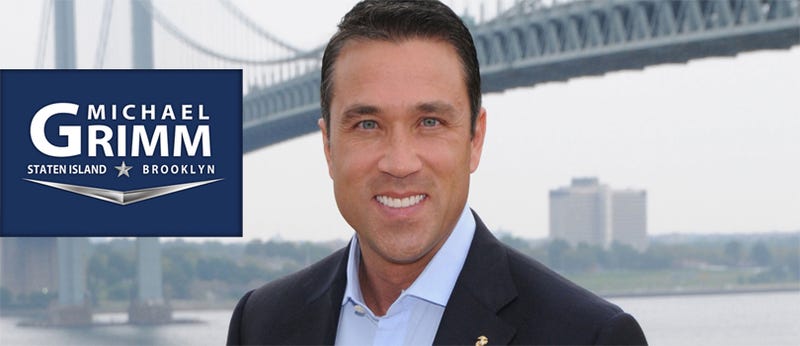 The Daily News is reporting that former FBI agent and newly re-elected Congressman Michael Grimm (R-Journo Tossing) will plead guilty to one felony count of tax evasion in federal court tomorrow.
Rep. Michael Grimm will plead guilty on Tuesday to a felony charge of cheating on his taxes at a Manhattan restuarant he co-owned before entering Congress, the Daily News has learned.

The Staten Island Republican will enter the plea in Brooklyn federal court. A 1 p.m. hearing in the case has been scheduled, a court official said.
Grimm, who handily beat hapless not-terribly-smart-guy Dominic Recchia last month by a whopping 13 points despite facing a 20 count federal indictment, had been preparing for a February trial. Now he'll plead guilty to one count that could, but probably won't, land him in federal prison for three years.